This post is more than 3 years old.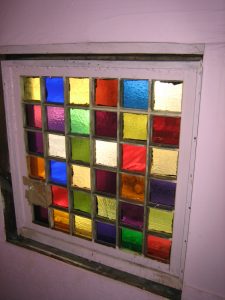 Tonight's meeting of the City of Richmond Plan Commission was an interesting peek into the world of how urban planning in towns like Richmond takes place. It was apparently one of the only times for citizens to comment on the plan in its final form, though of course the whole process of developing the plan has involved public input all along.

The meeting was only lightly attended, and after some procedural hiccups in dealing with some unrelated business, a good 15% of the folks there cleared out when that was done. The commission heard a summary of the plan by Len Clark and Scott Zimmerman and then there were only a few comments from the public: one person asking for an amendment to establish an accountability arm of the plan's implementation that would involved "stakeholders" from the areas key institutions and organizations. Another comment suggested that the plan needed to better include recent developments in the life sciences initiative being pursued by various entities, and some concern that the plan didn't address key things like development along Chester Boulevard, telecommunications infrastructure build-out, etc. Mark asked what the plans are for alternative transportation as fuel costs rise, and Len said he'd look into that some more.
When it was time for the commission to deliberate, Bruce Wissel, president of the plan commission, pointed out that the commission members hadn't yet had a chance to get a full printed copy of the plan, and that they shouldn't be expected to recommend something they couldn't read in full. As the resident web geeks Mark and I could barely keep from crying out that the whole thing is online and could be read pretty much anywhere the, um, telecommunications infrastructure is built out, but I also sympathized with Bruce's sentiment that if you're going to spend hundreds of thousands of dollars on urban planning, the least you can do is give the approving civic bodies a copy of the darn thing. I'll volunteer use of the Summersault laser printer if it would help.
And so the whole ball of wax was tabled for a future meeting, where I suspect even fewer members of the public will make a showing unless some controversy pops up. And no doubt in some future conversation about what direction our community should take, perhaps even as a part of some controversy or other tough decision, this plan or some version of it will be held up - either as a "road map" that can be tossed gently aside when other agendas take precedence, or as a firm set of guiding policies that you can't whine about now if you didn't help write them then. This is, at least in part, how the social, economic and environmental priorities of our community are decided.
I'm a journalist, publisher, software developer and entrepreneur with experience as a founder and organizational leader.
Work with me
or learn
more about me
.