This post is more than 3 years old.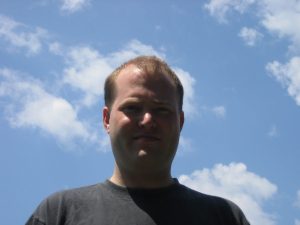 Every now and then (and several times recently), I'll hear someone use That Phrase, and it tends to be jolting. They have a troubling experience, and when they are recounting it, they say "it made me want to kill myself." Variations often include "it made me want to slit my throat" or "I wanted to blow my brains out" or, less violently, "Oh my gosh, I just wanted to die."
I know that the people who say these things usually intend them to mean "I was so embarrassed/disturbed/upset/whatever by that experience that it numbed my senses and temporarily made me unable to function." And I suppose that in an age where finding just the right expression to boldly and cleverly convey our complex emotions (perhaps without really revealing what they are) is all-important to being cool, using the very raw and attention-getting experiences of suicide, death and dismemberment as material is an appealing way to go. When someone says that something was merely "horrible" or "shocking," it's easy to tune them out since there are so many horrible and shocking things shown to us every day. But when they effectively say "it made me want to end my life," we're not yet so desensitized that we don't sit up and pay attention, at least for a little bit.

When someone tells me that they want to kill themselves, I can't help but take them seriously for longer than a little bit, and when what follows their statement is a laugh or a twinkle of the eye, I feel a bit used and drained. Maybe it's because of the various people I've known through my life who have ended their own lives or who have tried to commit suicide, and who were very serious about it. Friends, colleagues, family members, acquaintances. I think about a friend from college who told me so many times how depressed he was, who gave off so many signs to so many people, and despite the help he got and the incredible releasing and healing progress he made later, still chose to use a gun to end his life. He wanted to blow his brains out, and he did.
I don't claim to understand the compulsion to end life as a solution to one's problems, but I do know that it is at work in the world, a painful and all-consuming feeling/experience that affects more people than we might know. I know that there are probably people I encounter every day who have seriously contemplated suicide, some who have actually tried. And then there are the majority of us who have probably experienced the end of a life (by other means - there are so many ways to die in this modern culture) of someone we love, still just as significant and full of emotion.
So I guess statements about ending one's life in this particular way as a vehicle for conveying emphasis on a matter don't work very well for me. I know that I'm probably desensitized to plenty of other kinds of similar statements about violence or harm to others, and so I'm not sure why I would choose to remark on this one. Maybe it just reminds me of a wish that the people I have known who have genuinely felt compelled to end their lives would have been that obvious about their intentions. Perhaps then I, someone, anyone could have taken their statement to heart and done something more about it.
Or perhaps it's because when I hear it from someone I'm talking with, I feel I should be able to respond in some useful way, to reflect back to them these raw and potent words coming out of their mouth. Words have meaning, words have power - don't we deserve better from each other than to abuse them this way?
I'm a journalist, publisher, software developer and entrepreneur with experience as a founder and organizational leader.
Work with me
or learn
more about me
.