This post is more than 3 years old.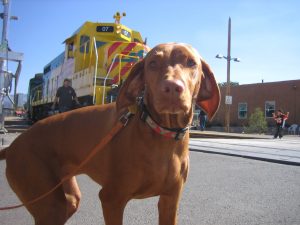 I've been consuming a lot of information, and I'm here to tell you, briefly, what I've learned:
Book, The Four Agreements: A Practical Guide to Personal Freedom by Don Miguel Ruiz: a great little book, a quick read full of wisdom that seems like it should just be common sense.  To find happiness, be impeccable with your word, don't take anything personally, don't make assumptions, and always do your best.
Book, Leaving Church by Barbara Brown Taylor: moving reflections on a life devoted to ministry and service, and the unexpected twists and turns in how that was manifested.  As someone who has vacillated widely in my relationship with organized religion over time, much of it rang true for me.
Books in progress or coming up soon: The River Why by David James Duncan (thanks Derric), The Artist's Way by Julia Cameron (thanks Artie), The Chaos Scenario by Bob Garfield (thanks Bob).
Magazine, Men's Health: I was somehow subscribed to this magazine through some purchase or survey I took, and when I track down who it was, I'll let them know that they'll never get another dollar or opinion from me (so far I've traced the path through three agencies, waiting on a call back from the third).  As you might guess, the magazine presents ridiculous ideals of what an actual healthy man is like, objectifies women into puzzles to be solved so that they'll be more available for servicing men, and encourages rampant consumerism as the true path to personal happiness.  Umm, no thanks.
Live Performance, Second City in Chicago.  I've seen this Saturday Night Live feeder troupe do their thing in the past and it's been really, really funny.  When I went again recently, the material was not funny, the actors were not in to it, and the show dragged on.  Lest you think it was just me, one of the longest jokes in the performance centered around a man describing for several minutes in graphic detail the brutal rape of a woman his character met at a bar; apparently it was supposed to be funny because it was edgy, but it was actually just wrong.
Live Performance, Cats: What the hell was Andrew Lloyd-Webber smoking when he created that?  And oh, there was some good singing and dancing and stuff.
Television, Glee: I shook my head in disbelief when my co-workers described the premise to me, but I ended up watching it anyway.  It's part high school drama a la "Friday Night Lights," part Auto-Tuned musical production, part ridiculously contrived sitcom.  I'm worried that, like the dreadful mess that was Prison Break, the show's creators never really expected it to take off, and therefore have no idea where they're taking the story or character development, and so they inject artificial plot twists to delay the season finale so they have the off-season to make something better up.  I can't say I recommend it on the whole, but the interesting renditions and mash-ups of the musical numbers are pretty impressive nonetheless.
Television, V: I love a good "the aliens have come to destroy us" sci-fi drama, and it's harder to resist when the story is couched in the hopes, fears, technologies and personalities of the present day.  V (for Visitors) has done a reasonable job of creating just that, but it seems like they've unleashed their entire bag of tricks in the first few episodes, so (like Glee) it's hard to imagine a sustaining storyline and character development.  The hardcore fans of the original show must be really ticked off, and having been a fan of her work in Lost, it's too bad to see Elizabeth Mitchell compelled to say such campy lines.  I will give maybe one or two more episodes of my time, and then I will go back to watching old Star Trek: TNG episodes, because it was never campy.
Movie, 51 Birch Street: a really neat documentary that anyone who's ever thought about life, love, family, relationships or marriage would probably enjoy at some level.  It was a helpful reminder for me that even the marriages of my parents and grandparents and their peers, which may seem to me frozen as unquestionably pure during unquestionably better times, were probably actually more complicated than that.  It's also a great story about never quite knowing what your moment in the spotlight will look like.
Anything you'd like to suggest?
I'm a journalist, publisher, software developer and entrepreneur with experience as a founder and organizational leader.
Work with me
or learn
more about me
.