This post is more than 3 years old.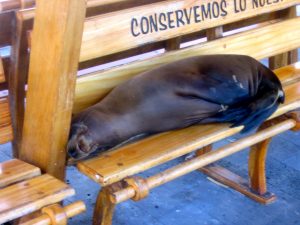 Thank you, Larry Parker.
In an article in today's Palladium-Item about changes to Richmond's zoning code that were passed last night, City Councilman Parker is said to have stated that, "he didn't think the council should support something that might put someone out of business."
Parker's words are a manifestation of some of the more regressive and misdirected thinking that too often dominates in Richmond and Wayne County's governmental leadership, but that is rarely verbalized so succinctly.  The statement was a reference to claims by Porter Advertising and their supplier, Productivity Fabricators, that the new sign ordinances included in the zoning code (which place some restrictions on billboard advertising) would put those companies out of business.
Why is this regressive and misdirected, and why is it good that the zoning changes were approved anyway?
First, let's take the claim that the Richmond City Council might be putting someone out of business.  It's certainly true that this government body has the ability to enact policies that could make it very difficult for one kind of business or another to do business in Richmond (and when it comes to humans rights organizations, look out!).  But that's a lot different than implying that the Council is responsible for maintaining the financial health of a particular for-profit operation in town throughout all kinds of changes in culture, policy and governance.
When a City brings its community's regulations up to modern best practices, be it in areas of safety, food service, transportation, health care or signage, it's a given that business models of the past will need to adapt.  Big tobacco, tanning salons and the fast food industry know this very well.  It would be quite unfortunate if the folks at Porter Advertising hadn't thought to learn how trends in community zoning and signage policies were eventually going to impact their business, and then prepared themselves to make changes accordingly.  But again, that's their job to do if they want to succeed in the wonderful world of capitalism, not City Council's responsibility as a government entity.
Secondly, even IF we accepted that City Council was indeed in danger of "putting someone out of business," I'm still not sure that's in itself a reason not to pass one piece of legislation or another.  This is the fear-based line of thought that keeps communities like Richmond stuck in the past: we'll only allow things to change if they will create jobs (any jobs, no matter how low the jobs pay or how temporary they are), and we'll fight against any change that might force someone to do something differently, or that might endanger jobs.
A basic function of lawmakers in a representative system of government is to encourage change that represents the diverse and changing interests of the community and discourage change that conflicts with the interests of the community.  If someone came to the City Council and requested legislation that would allow them to dump toxic waste in the middle of downtown, I would hope Council members would be okay with putting that someone out of business. I'm sure that in this town, if a proposed zoning change was going to encourage the flourishing of adult entertainment venues, the Council would fall all over themselves to put those operations out of business.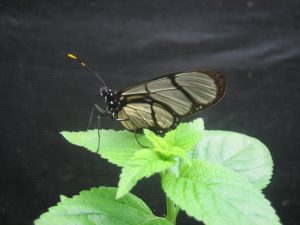 These may be extreme examples, but consider that it might just be a good thing for our community to have tighter restrictions on the size and placement of large commercial advertising signs throughout our landscape.  Is anyone else tired of only being known to strangers by the RV billboards that introduce us to travelers on I-70?
Maybe a Richmond skyline with fewer and/or smaller billboards is a Richmond that residents and tourists will enjoy more.  Maybe Porter Advertising and their colleagues in the industry can innovate, adapt, change, figure out what the global best practices are in tastefully sized and placed marketing tools that make an impact.  Maybe they'll do MORE business with these changes - who knows?
I wonder what opportunities for community improvement might have been passed up over the years because a single, influential business played the "we might lose income if you do that" card?
Old minds think, "how can I stop bad things from happening?"  New minds think, "how can I help create the best possible version of the community I want to live in?"
In this case, I think City Council rightly considered the broader interests of the community to pass these zoning code changes - they may not be perfect, but as with this and other matters, we won't know until we try something a little different.
I'm a journalist, publisher, software developer and entrepreneur with experience as a founder and organizational leader.
Work with me
or learn
more about me
.