This post is more than 3 years old.
Starting next week, I'll be shifting my focus at Automattic and joining our "WordPress Concierge" team.
It's a small group of talented folks who build custom WordPress sites for influential people and organizations across a bunch of different industries. I'll be creating and supporting the sites we work on while also helping to help the team scale up its internal tools and processes. I'm excited to flex a different mix of skills and ship some new kinds of things.
It's hard to believe that it's already been more than three years since I joined Automattic and began working with the VIP team, where I'm wrapping up my time this week. That role has been full of its own interesting and rewarding adventures that have taken me deep into the heart of the systems and tools that power the modern open web.
Working with WordPress in itself means I'm touching software that runs more than a quarter of websites out there. Encountering the behind-the-scenes of the infrastructure that powers WordPress.com and related services has been really fun, given its scale and growth. Our VIP clients are some of the biggest names in publishing, social media, business and government and it's been an honor to help them develop and launch sites that push WordPress to the cutting edge. I've become even more passionate about "digital home ownership." My current professional identity as an employee instead of as a founder has settled in, and I've learned a ton about what it means to join, thrive and lead in a distributed work environment.
Perhaps most memorably, on VIP I've been able to work alongside a truly great group of people. They have impressive backgrounds and broad skill sets, working tirelessly to make VIP what it is. They're also just good, kind folks. We've traveled together around the world for our team meetups. We've helped each other through incredible web traffic on election nights, wrangling complex site launches and fixing urgent problems. We have ridiculous inside jokes that make me LOL (often awkwardly at a coffee shop). In many cases we've gotten to know each others` personal joys and difficulties, offering care and kindness from a distance. I'm definitely going to miss working with my VIP colleagues on a daily basis.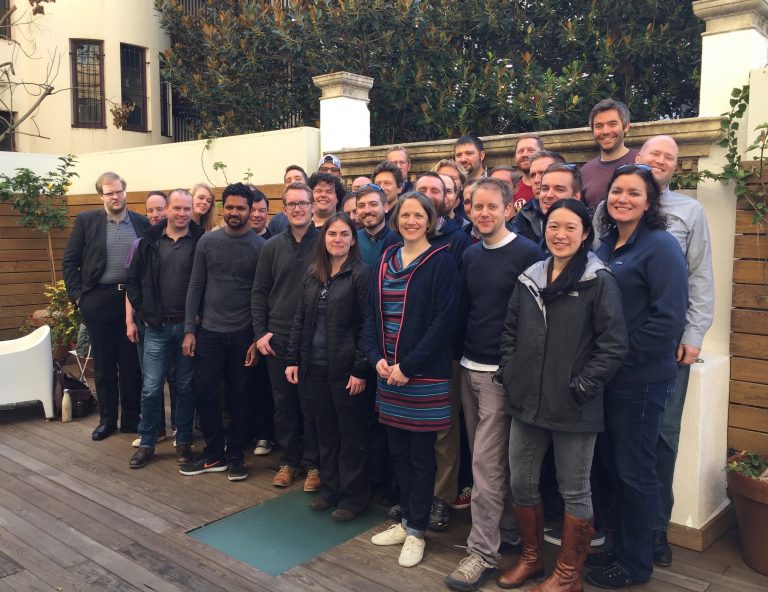 I'm also ready for something different, and I'm thankful that Automattic is big enough and diverse enough in its teams and projects that when someone wants to grow in new ways, a change is both possible and supported. I continue to be inspired by the work we're doing as a company, and the contributions we're making to strengthening the open web. (We're hiring if you want to join us.)
Hearing Automattic CEO Matt Mullenweg speak to this at WordCamp Europe, especially in the segment I linked to below, reminded me that there's a lot at stake (politically, culturally, technically) in ensuring that the web is built on open standards, with open access and tools that work for everyone, not just walled gardens and commercial ventures:
I still have lots of questions to pursue about what the world needs most from me when it comes to my skills, interests and passions. But as I enter into this next part of my professional life, I'm more excited than ever about the work I'm doing with Automattic and the WordPress community.
I'm a journalist, publisher, software developer and entrepreneur with experience as a founder and organizational leader.
Work with me
or learn
more about me
.