This post is more than 3 years old.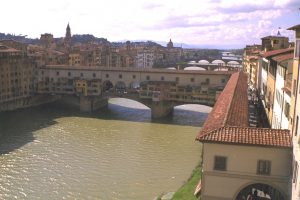 Over the weekend I visited the Fazoli's drive through on my way out of town - it's the closest thing we've got to an Italian restaurant (though maybe not for long) and I have a certain affinity for it after having worked at one as a teenager for one of my first real jobs (it did take me a 10 year hiatus to wash all of the garlic butter out of my clothes before I could go back, but hey...). This particular visit to the restaurant was horrible - garbled drive through communication, messed up order, improper packaging that led to messes and burning of skin, etc.
As I tend to do, I used Fazoli's web-based comment system last night to describe my experience in hopes of helping them make things better. I was really impressed that today, I got a calls from the store manager and the regional manager, both telling me how devastated (their word) they were about my experience. When I talked to the store manager further, she went into detail about the specific things they should have done differently, and mentioned what steps she was taking to prevent it from happening again. And of course, she said "it would make her feel better" if she could send me some coupons. I really appreciate that.
So from a customer service perspective, despite the negative initial experience, they did everything else right:
They made it really easy to contact them with my comments and concerns
They quickly and sincerely acknowledged my concerns, and showed me that it was important to them to take action
They addressed the specifics of my comments and what should have been done differently, without making excuses
They offered to make it right in a tangible way
Nicely done.
I'm a journalist, publisher, software developer and entrepreneur with experience as a founder and organizational leader.
Work with me
or learn
more about me
.