This post is more than 3 years old.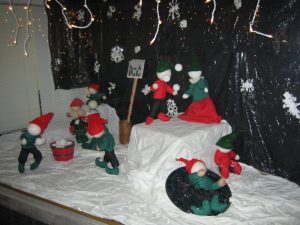 I opened up today's Sunday newspaper bundle to find a brown paper grocery bag from Menards that said "Merry Christmas! 15% OFF ANYTHING YOU CAN FIT INSIDE THIS BAG!" The fine print - inscribed on both sides of the bag, mind you - was my favorite:
All merchandise must fit inside the bag, all at one time to qualify for the 15% discount. No modifying of the bag is allowed. We will allow products up to twice the height of the bag to qualify for discount as long as they fit inside the bag. Multiple items must all fit inside the bag. No stacking allowed beyond the height of the bag. All merchandise must remain in its original packaging. Merchandise cannot be disassembled to fit in bag. Limited to one bag per guest (or household) per purchase per visit. (In keeping with the spirit of the sale, please do not ask the cashier to split your purchase up across multiple bags. You may make multiple shopping trips during the week, but only one bag of savings per trip.) Bag must be surrendered at time of purchase.
For those of you mapping out your trip to Menards in advance using the product dimension information you can find online: the bag is approximately 17" high, 11.5" wide, and 7" deep. Under the terms of the program including the double-the-height clause, this means you can accommodate 2,737 cubic inches, or 1.58 cubic feet, of product material. My initial calculations show that the following items will not fit in the bag: the body and teachings of Jesus Christ, personal happiness, peace, justice.
What will you put in your bag?
I'm a journalist, publisher, software developer and entrepreneur with experience as a founder and organizational leader.
Work with me
or learn
more about me
.