This post is more than 3 years old.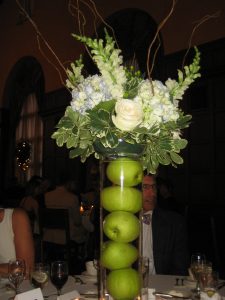 Sometimes people forget how much information is being collected about them when they visit a website. It's actually not all that much - what IP address you're visiting from, what kind of operating system and web browser you're running, and perhaps what other website you came from in your visit. The real fun starts when you learn how to interpret the trends in that information, and start to drill down to what it might mean about a visitor.
For example, earlier this week, a user visited my website without any referring URL information. This means they probably entered the address directly in their browser's location bar, but it could also mean they followed a bookmark, or are actively trying to hide where they came from. As soon as they got to my site, they started searching for the word "congress" in my content. When I traced the IP address, it went back to a location in McLean, Virginia, which is the home of the Central Intelligence Agency.
So what can we conclude from this? Obviously, a CIA operative was investigating my website because in my ramblings about politics and the government, I've clearly come too close to the truth about a cover-up related to U.S. energy policy and the War on Terra, and now they're coming to take me away, ha-ha.

Fun game, eh?
Some recent search terms people have used in Google or other search engines that cause them to end up on my website and weblog:
And the list goes on.
Don't worry, I take the privacy of my website visitors very seriously, and I won't reveal the usage information of any particular user (though my friend at the CIA might prefer otherwise). That said, be careful where you browse, and if you don't want someone watching you on the other end, use protection.
I'm a journalist, publisher, software developer and entrepreneur with experience as a founder and organizational leader.
Work with me
or learn
more about me
.