(Please note, because of the time that has passed since I wrote this article, it may no longer reflect my current views or the most accurate and complete information available on this subject.)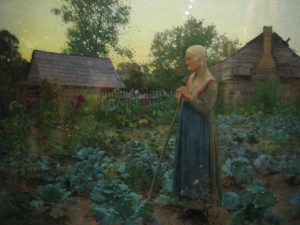 I thoroughly enjoyed this post by Dave Pollard: Need Less.
The essence of radical simplicity, of the gift/generosity economy, of natural community, and of natural entrepreneurship, I think, is needing less. Needing less makes us, as individuals, members of enterprises, communities and societies, more self-sufficient, and more resilient, and allows us to give more with the 'excess' time, energy and money that we have by virtue of needing less.
Dave goes on to list a few ways that needing less in everyday life might manifest itself. Perhaps obvious to some, overly abstract to others...a pleasant reminder for me.