This post is more than 3 years old.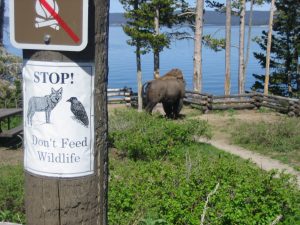 Politicians in Washington D.C. sometimes make the issue of whether or not we raise the U.S. debt ceiling sound like an essential and complex challenge, one that only their particular brand of political maneuvering, posturing and compromise can rise to meet.  But from what I can tell, there's actually some fairly simple financial math involved, and the implications for the state of our nation are fairly straightforward.
But more importantly, the conversation about raising the debt ceiling is the wrong conversation to be having.
I'd like to present those observations, but instead of referring to "the U.S. Government" every time, I'll just refer to this guy "Sam."
Please tell me if I'm wrong or over-simplifying:
Sam consistently spends more money than he makes. This means that Sam will always be short on cash, and that his lifestyle is by definition unsustainable.

In order to keep living the life he wants to live, Sam makes up for being short on cash by borrowing money from his neighbors.  Sam has found a lot of different neighbors who are willing to loan him money, and he's always reassuring them that he's good for it.
At some point, even Sam recognized that he couldn't just borrow money without limits, so he set up a maximum amount of money he wanted to owe to his neighbors at any given time.  He called it his "debt ceiling."
But over time, as Sam got even more used to his lifestyle and didn't bother to fix his inherently unsustainable cash flow, he realized he'd set the debt ceiling too low. So he raised it!  After all, it's just his own self-imposed limit, so he can tweak it a little here and there and then lower it again later.  It's similar to Sam's friend who has a problem with alcohol abuse but always thinks he can handle one more drink when out at the bars.  Sam has raised his debt ceiling 10 times already.
Sam's friends (some of them experts in financial management) have tried to convince him to stop spending more than he makes so that he doesn't have to keep borrowing money and raising his debt ceiling.  But this way of life is so enjoyable for Sam (at least when he's not worrying about the neighbors he owes), he's forgotten any other way to live.  Sometimes Sam gets angry when his friends and neighbors won't leave him alone about his spending habits.  A few times he's used physical violence (or the threat of it) to get some of his lending neighbors off his back for a bit.  Some people say they've seen Sam outright stealing from others to pay his bills.
If Sam were a person, we'd know that he is on his way to some pretty serious lows in life.
Bankruptcy, losing family, friends and neighbors, health issues, homelessness and possibly violence or early death.  Maybe someone would stage an intervention, maybe he'd get help after a close call, but maybe not.
But we know that Sam's financial habits don't work, aren't sustainable, and aren't to be emulated.  Sometimes, we know that it's only by hitting bottom and facing these hard realities head on that someone with a problem like Sam's can actually begin to rehabilitate himself.
It seems unfortunate, then, are we willing to allow our representatives in Congress to distract us with a conversation about raising the debt ceiling AGAIN because "there is no alternative," knowing full well that it just enables the government to defer confrontation of its unsustainable way of operating.  All of the back and forth about who wants to cut what spending, who will get taxed how much, etc. is political theater, hand-waving and misdirection so that we don't pay too much attention to the underlying problems.
Would a good and helpful friend of Sam's indulge him in a long conversation about whether to raise his limit on borrowing today or next week, or whether he should continue his unsustainable spending on this restaurant or that piece of clothing?  When Sam says, "C'mon dude, get off my back, I'm just trying to have some fun here," would we lay off?  No, a good and helpful friend would shake him by the shoulders and say (or scream) "Sam, you've got to find a new way to exist that doesn't require you to perpetually borrow money from your neighbors."
Unfortunately, as U.S. taxpayers, we're all affected by and responsible for Sam's actions.  He's family, and the harm he does to himself is harm he does to us.  Are we going to let Sam go on this way, or are we going to intervene and make Sam try something different?
(Thanks to Planet Money for this explanation of the debt ceiling that inspired this post.)
I'm a journalist, publisher, software developer and entrepreneur with experience as a founder and organizational leader.
Work with me
or learn
more about me
.