This post is more than 3 years old.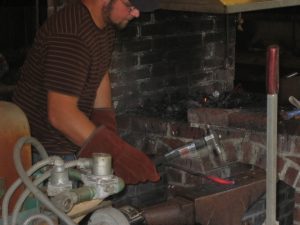 It's unfortunate that the act of finding or creating a job for someone has become a form of political currency.  Politicians around the country are clamoring about how many jobs they created with this program or that program, or boasting about how their job creation (or job loss) record compares to someone else's for a given time period, while many rightly ask if politicians can really even create jobs (answer: probably not).  When we set aside the political rhetoric, we remember that for most people, a job is not a statistic to be waved around in the media and that finding or creating a job is not the end of the story.
For most people, having a job is a means to other ends - making money to help provide for our families, a place where we go to be productive and feel a sense of accomplishment, a foundation on which to build a quality of life.  Most people don't want to live so they can work - they work so they can live.  And so it's disconcerting when politicians casually talk about job creation as the end in itself, without any concern for or follow-up on what that means for the people in a given community taking those jobs.
If jobs are created but workers aren't paid a living wage or are prevented from standing up for their rights, is our work really done?
If jobs are created but hiring processes are discriminatory or working conditions are oppressive, can we say we've done a helpful thing for our fellow citizens?
If jobs are created but toxic chemicals are released into the groundwater or treasured natural areas are destroyed in ways that limit the quality of life for future generations, can we really claim success?
If job creation is our only goal, there are a lot of unsustainable and destructive models we can follow to get a whole bunch of people put to work right away.  Relax a few laws, sweep a few health and environmental issues under the rug, put up a "help wanted" sign, and ta-da - you've got your jobs numbers to wave around, at least for this news cycle!
But if our primary goal is not just job creation, but helping people make a meaningful and fulfilling living for themselves and their families, then maybe we approach it a different way.  Maybe we can start to think about job creation at a more human scale.
What does job creation at a human scale look like?  I wrote some about this back in 2005, when I described what a driving vision for job creation might prompt us to prioritize. A few more examples:
Supporting employers that are rooted in their communities and that have a tangible stake in the health and well-being of the people who live and work around them
Investing in employment opportunities that will pay a living wage, and that value the health and well-being of their employees over the long-term, even when it's not immediately profitable in the short-term to do so
Not being afraid to see value in creating one, two, three jobs at a time, instead of always waiting for the "big win" of hundreds or thousands of jobs at once - most "growth" is happening in smaller companies now, not larger ones, and the cumulative effect is just as powerful and important
Regional economic development efforts that focus on the question "how can we do well with what we already have here?" instead of "how can we import resources and build brand new infrastructure so that we can look and feel exactly like some other place?"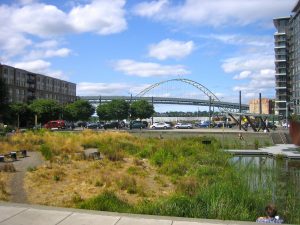 I'm sure there are many other ways to think about job creation at a human scale, and I welcome your contributions.
As you can imagine, this isn't an idle academic exercise; traditional methods of economic development are failing, local and state governments are on the ropes, and at least in my state of Indiana, personal bankruptcies and debt levels are soaring.  We must talk about job creation, yes, but we must talk about it in a way that fully engages the human scale of what it means for a particular person in a particular community to have a job, and what sacrifices and compromises are made by that community to get there.
I'm a journalist, publisher, software developer and entrepreneur with experience as a founder and organizational leader.
Work with me
or learn
more about me
.