This post is more than 3 years old.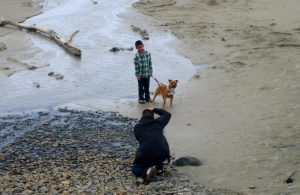 Today's Palladium-Item editorial "Politics cheats citizens" calls out the ways in which local political maneuvering can do a disservice to voters, in this case with the less-than-transparent approach that was taken to handling the unfortunate health issues affecting Richmond City Council's District 5 representative, Bing Welch, during the recent election campaign:
Whether it is the 2009 Christmas Eve Senate passage of a huge, and hugely controversial, health care reform measure by Democrats narrowly controlling the U.S. Senate or, closer to home, Republicans and Democrats waiting until after a general election to craft their respective political handiwork, this is the stuff that alienates and isolates the public from those who have sworn to represent their best interests.
Through any such conversation we must of course be sensitive to Mr. Welch's experience along the way.  I certainly wish him the best in recovering his health, and appreciate the years of time and service he has given to the Richmond community and the residents of District 5.  It's not easy to be a political figure in the public spotlight even when you're healthy, and so we know that it must have been particularly hard on Bing and his family to have health concerns and questions about his ability to serve in that role all mixed in together.
But when someone is elected to represent the interests of voters, their own story is not the only story that needs considering.  Calls for privacy and sensitivity are legitimate to an extent, but I think elected officials at any level should be held to a higher standard than private citizens when life events affect their ability to do their job.  When a health issue actually prevents someone from doing the job at all, or from making the case to voters that they should be re-elected, that's when the interests of their constituents are most vulnerable, and the most in need of the protection that comes from extreme candor and accountability.
My perspective on this is hardly objective - I campaigned for most of a year for a seat on Council and now someone else will be selected after campaigning for part of an evening.  But one of the mantras repeated by candidates in all parties during the recent campaign was that in order to move Richmond forward, we have to be willing to have hard conversations about sensitive topics without taking it personally.   Talking about what's best for the voters of District 5 and for City Council is one of those conversations, and those who would suggest that we shouldn't go there because it might hurt the feelings of the Welch family, or who say that a thirst for information should be satisfied by just trusting that the right thing was done, are missing the point.
Make no mistake, no one is suggesting that any laws were broken or that the local Republican party isn't well within its rights to caucus and appoint a new District 5 representative until the next election.  You could make an argument about what might be more ethical or "fair" to voters, but in this case and many others, "fair" doesn't necessarily line up with what's "legal" according to Indiana law or what's strategic for a political party.  Like it or not, we have to respect that until the law is changed.
But the point the Pal-Item editorial makes (and that I agree with) is that if we want members of our community to feel like their voices matter in the course of electing and working with government leadership, then we must have a higher standard of transparency and communication on the part of those leaders.  If the motivating vision for would-be leaders in a political context is "win a victory at any cost" instead of "do the right thing for the community," then we're not going to make it very far as a city.
We don't know what really happened behind the scenes with Mr. Welch's health and subsequent decisions by his party about how to handle his seat on Council; their choice was to share as little information as possible, and only when repeatedly asked to do so.  In the absence of the information that should have been forthcoming, we're left with the appearance that Bing Welch's health issues were exploited for political gain, and there's no forward motion for Richmond that comes from that.
I'm a journalist, publisher, software developer and entrepreneur with experience as a founder and organizational leader.
Work with me
or learn
more about me
.