This post is more than 3 years old.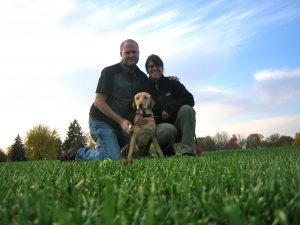 It's "year in review" week!
There's just enough time between the Christmas holiday and New Year's Eve for people to get bored, but it's not a good time to launch new TV shows or announce new political initiatives, so we have to have something to keep us entertained.
(As a kid this meant me listening to countdowns of the top one billion songs on the charts for that year, and somehow a Celine Dion or Aaron Neville song always made it into the top five...this was painful, but perhaps reflects more poorly on me and the particular genre of music station I was listening to than it does on all of the music produced in those years.)
But it's been an unusually full year for me, so I thought I'd take a moment to reflect back on what that has included:

Started the year newly engaged to be married to Kelly, a decision we made together on New Year's Eve Day 2010
Filed as a candidate for Richmond's City Council, campaigned, debated, interviewed, door-to-doored, won in the primary election, didn't win in the general election, and had an amazing experience along the way
Planned a wedding, got married in May surrounded by the amazing support of friends and family, spent some time relaxing on the beaches of Sanibel Island to celebrate
Traveled alongside Kelly as she experienced the life-changing symptoms of, and was later diagnosed with, Postural orthostatic tachycardia syndrome (POTS), and supported her as she continues to navigate the Western medical system, seeks paths to recovery, and adjusts to the new realities of her day-to-day life
Lived in Portland, Oregon for a month during the summer, had some amazing adventures in the Northwest, got to participate in a vibrant and progressive city scene, caught up with some dear old friends and made some new ones
Drove across the country and back, saw some beautiful landscapes and places including Mount Rushmore, Grand Teton and Yellowstone Park, and lived through a hailstorm in the badlands of South Dakota
Welcomed three great new staff members to my technology company Summersault
Adopted a wonderful labrador retriever named Chloe
Read a bunch of books, watched a lot of movies
And those are just the highlights.  Whatever joys and challenges I've experienced this year, I clearly live a privileged life with many things to be thankful for.  At the center of it in 2011 has been the amazing experience of deepening in my love for and commitment to my partner Kelly; I don't know what a "normal" engagement and beginning of a marriage looks like, but we've certainly had a lot of unusual adventures together this year, and I celebrate them all.
That said, I'm ready for 2012 to be here, artificial as that milestone might be.  I hope for more, faster progress in recovering Kelly's health, continued clarity about ways I can make a real and lasting impact in my community and beyond, simplification of my possessions and personal property ownership, and enjoyment of some upcoming opportunities to have some fun.
What has 2011 been like for you?  What hopes or possibilities does the new year hold?  (Or if that's too much to consider, which Celine Dion song is going to top the charts this year?)
I'm a journalist, publisher, software developer and entrepreneur with experience as a founder and organizational leader.
Work with me
or learn
more about me
.