This post is more than 3 years old.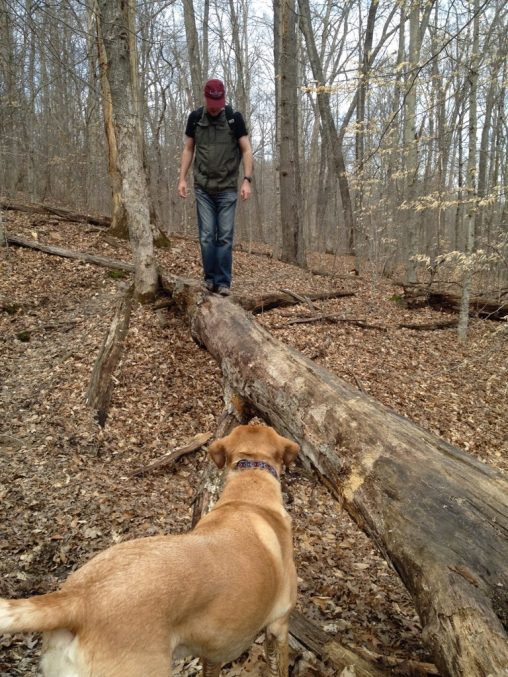 In November, I posted about what's been happening with me professionally and with my company, Summersault. I appreciate everyone who has asked for updates since, knowing I haven't always had clear or concise updates to give. In case we haven't talked in person, here are a few of the highlights five months later:
In December 2013, I completed the transitions of staffing that I talked about in the previous post, such that I became the sole remaining person at the company. I was grateful that my now former co-workers were all able to find new job opportunities throughout that transition.
At the end of January 2014, Summersault moved out of its office space in downtown Richmond. As very few of the future-looking projects I've been considering would have required that much space or that kind of space, it only made sense to simplify by moving away from the time and expense that went in to keeping that space active. (It's now available for rent if you're interested in a great location for your own business.) I have since been working out of a combination of my home office, a temporary smaller office downtown, and coffee shops. (If you need an address to send me something, you can always find the latest contact info on my contact page.)
In March 2014, I completed the sale of Summersault's web hosting business to Radium Hosting LLC in Twinsburg, Ohio. My number one priority in choosing a new hosting partner to take over this business unit was ensuring that Summersault's hosting customers would be well taken care of. Many hosting businesses just close up shop all of the sudden, and I didn't want to be one of those. Radium Hosting had a dedicated and talented team of people ready to take on all that goes with supporting and managing a reliable hosting business, and they'd invested heavily in the infrastructure to ensure stability and flexibility. So, it felt like a great fit and after some conversations and planning, we made it happen.
All of these changes have freed me up even more to explore and discern what to do next. As I said before, I have a long list of ideas, possible projects and personal/professional development opportunities that I want to tackle. Some of them would be appropriate to do under the umbrella of Summersault LLC, some would be more appropriate to do through new business entities, as an employee for another business or organization, or as personal projects. At this point, it seems nearly certain that my next steps will not be under the Summersault name, and so it may eventually come to a close as a legal entity.
When people have asked me how all of this feels, my usual answer is "exciting and terrifying."  It's exciting to be on the verge of new things, to be released from being on-call for clients and employees, to be in a new mental space about my future, and to already be seeing some new doors opening up for me that I could not have even considered walking through a year ago. It's challenging, strange and sometimes sad to have a loss of relative predictability and stability in what my professional life looks like, to wrap up the "loose ends" of spaces, relationships and things that represent such a big part of my life for the last 17 years.  But I feel good, happy, clear headed and energetic about what's next. I have learned a lot about facing fears and getting unstuck. I feel fortunate to have the privilege and time to shape my future with some degree of care and intention. I feel gratified by the conversations I've had with people who express appreciation for what Summersault contributed while it was active but who are also supportive of these changes for my own happiness.
I've talked before about how much of Summersault's business model was built on the Open Source Software movement and the economies of sharing and collaborative learning that define so much of the Internet. It's also been important to me to try to share what I've learned about web development, running a business and trying to do good in the world throughout all of those adventures. As I can, I will continue to post here some of my personal reflections and business knowledge acquired through my work with Summersault. (I am also still available to speak about these kinds of topics if your group or organization might benefit from that.)
More updates are coming soon! Thanks for your interest.
I'm a journalist, publisher, software developer and entrepreneur with experience as a founder and organizational leader.
Work with me
or learn
more about me
.