This post is more than 3 years old.
2014 was a year full of change, newness and exploration for me. I looked back over my posts on this site as well as my social media updates for the last 12 months, and here are some of the highlights:
Travel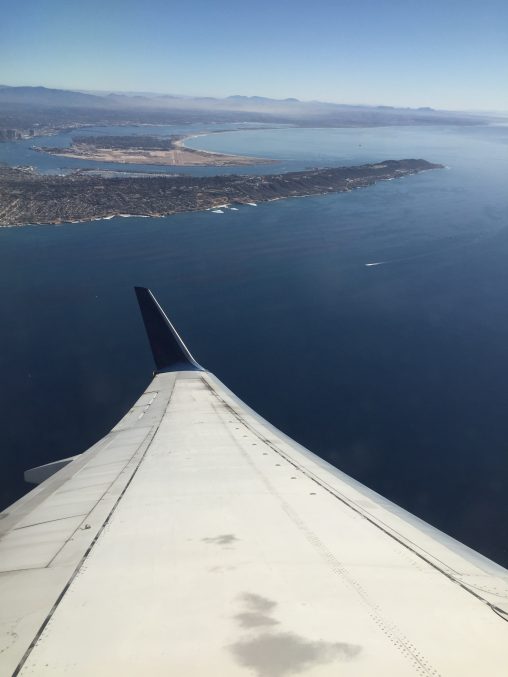 I spent 25% of the year away from my home in the midwestern U.S., traveling ~50,000 miles around the world. Some of it was for my work and related conferences, some of it to visit friends and family, and some of it just to see new places for fun and education. Trips included:
I think that's the most travel I've done in a single year, ever. I wouldn't have previously included "world traveler" in how I identify myself so it's still a little strange to realize I'm doing it, but I'm enjoying it (and the perspective and knowledge it brings) greatly. I feel fortunate to have had these opportunities, and look forward to more of them in 2015.
Professional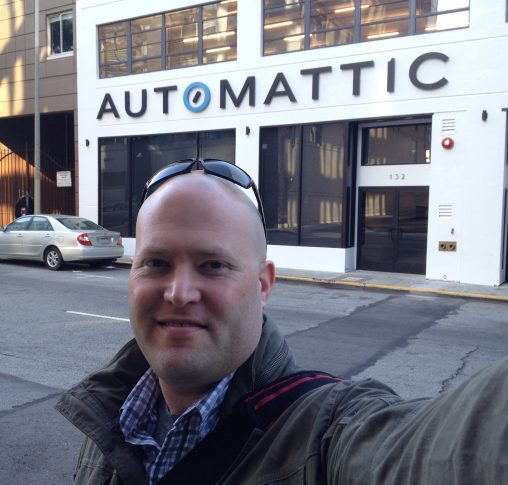 Like 2013, this past year was one of big changes in my professional life. At the beginning of the year I continued the process of discerning what to do with Summersault LLC, the website development company I co-founded and led for close to 17 years. In March, I sold the remaining web hosting business unit to another web hosting company. I eventually decided not to pursue any new business or projects under the Summersault name so that I could be free to explore other professional opportunities with a fresh start.
I wasn't quite sure if I wanted to start some new projects, join some existing projects or businesses, or do something else entirely. After being so involved in cultivating and leading the culture, operations and future direction of the place where I worked for so long, I wasn't sure how it would feel to become an employee at an existing business where I didn't have a "founder-level" role. But I was also excited about the possibility of not being the person ultimately responsible for a business's stability and success, at least for a while.
There was one company I was aware of - Automattic, Inc. - that I could even imagine being a good fit for where I was at that point. After researching and reading about what others thought it was like to work there, I sent in my one and only job application. I was fortunate that they thought it would be a good fit too, and so in May I announced I was joining Automattic. This was not only a happy validation of the skills and experience I'd developed so far, but an exciting beginning to a next chapter in using web technologies to make the world a better place, now at a much larger scale. Almost 8 months later I'm enjoying it immensely, learning a lot, and meeting some wonderful new people.
I've also continued in my commitment to volunteering with organizations doing meaningful work in my community and beyond. I'm in my second and final year as Chair of the Board of Directors at the Wayne County Foundation, where we've been able to leverage philanthropic giving to help make some important and awesome projects happen in the area (including the recent announcement of a $1 million dollar benefit to the community through our 2014 Challenge Match initiative). I still serve on the Alumni Council of Earlham College, where I help advise on ways to advance the interests and needs of the College and its alumni.
Personal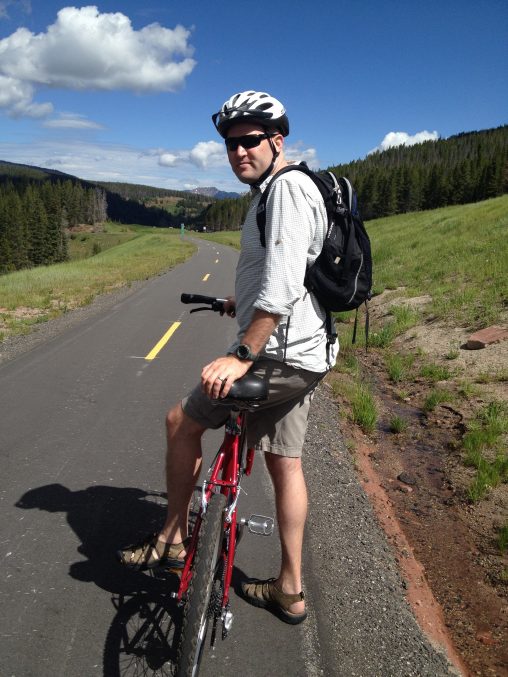 It was a year of things to be thankful for in my personal life, too.
A year after my mom got a serious cancer diagnosis and underwent a variety of treatments, surgeries and recoveries, we celebrated the news in February that she's living cancer-free.
My wife Kelly continued to thrive in her return to work and her resumption of travel and athletics, and we celebrate her constantly improving mastery of living with her medical condition, P.O.T.S.
I kept up a regular exercise program for much of the year, running a 5K in September. In August we made some changes around healthier cooking and eating at home that have been great. I didn't sustain my exercise in a heavy travel period at the end of the year (see above) and eating well while on the road is hard for me, so that's something I know I want to work on balancing better in 2015.
Despite some humbling and consistent encouragement from various people in Richmond to go for it, I decided definitively that I wouldn't be seeking any local elected office in the 2015 election cycle. For now, I feel I'm personally able to do more good in other ways, and if in future years it seems that seeking office is the right thing to do, I'll revisit that then.
I spent a lot of time and energy trying to simplify my physical possessions early in the year, including getting rid of many of my books and increasing my paperless lifestyle. There's always more I can do, but I've been pleased with the sense of freedom that comes with owning and storing less stuff.
In 2014, I changed the tagline of this blog to "looking for a better way," to reflect that it's a place where I write about potential new ways of thinking about and acting on various challenges and opportunities in the modern world. I had my usual ups and downs with consistent blogging. I posted an average of about once per week, with a few streaks of daily posts along the way. I reached the milestone of 1,000 mostly real Twitter followers and still enjoy tweeting almost daily. I have almost completely ended my use of Facebook, though it remains the top source of referrals to my site.
Those are some of the pieces of 2014 that defined my year and that I'm reflecting on as we begin 2015. I hope you've had an enjoyable arbitrary Gregorian boundary condition and have a great year ahead, full of courage, light and love.
I'm a journalist, publisher, software developer and entrepreneur with experience as a founder and organizational leader.
Work with me
or learn
more about me
.