(Please note, because of the time that has passed since I wrote this article, it may no longer reflect my current views or the most accurate and complete information available on this subject.)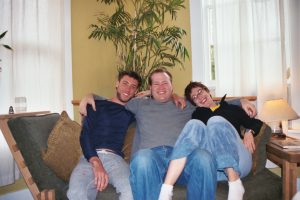 My friend and college roommate Matthew Young just had his music featured on NPR's "Open Mic" program. Congratulations!!
I've seen Matt's studio in Austin and I'm so impressed with the "handmade" nature of so much of what he does - music, carpentry and beyond. He's quite a guy. You can check out his website (which I designed) at dancingcarpenter.com; you can order a copy of his album Imaginary Muses from there as well.