This post is more than 3 years old.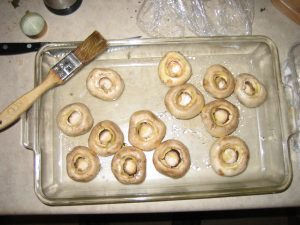 Another stop along the journey of trying to organize all the information in my life, without adding complexity:
I've been ignoring del.icio.us for a while now. I've seen little icons for it popping up on weblogs I read, seen references to it in articles on software and productivity (including one on my own company's weblog), and heard people using it in everyday conversation. But I really didn't understand it, or what it really did, or why anyone would use it. (Plus, it seems like a waste of a perfectly good domain name, icio.us.)
I'm still not sure I do, even after reading the site's own description of what it's for. This is a strange and disorienting place to be for someone whose job it is to have my finger on the pulse of web tech trends. But I'm trying out using it anway, and you can see my Chris Hardie del.icio.us page at http://del.icio.us/ChrisHardie. I guess it's just a list of web pages I've marked for...me? people in my "network"? the world?...to see, with various keywords associated so that I can...have keywords. Ummm, yeah, I think that's it. I kind of like it, but I don't know why.
Do you use del.icio.us? How? Why?
I'm a journalist, publisher, software developer and entrepreneur with experience as a founder and organizational leader.
Work with me
or learn
more about me
.