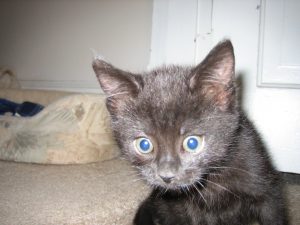 I attended a nice talk this morning that tried to answer the question "what is a sustainable community?"  It and some other recent exchanges I've had reminded me that there are a lot of fears we have wrapped up in exploring that question.  Sometimes those fears prevent us from exploring these ideas fully, or from considering new possibilities for our own lives.
So I thought I would start an inventory of some of those fears, and see what else you might have to add.  By exploring our fears and understanding what they are, maybe we can find ways to help each other address them.
When we have conversations about living more sustainably, what are we afraid of?  What makes us a little anxious, a little hesitant?
Will I have to give up the things in life that I enjoy most?
Can I still do the traveling and exploring that I want to do?  Can I still enjoy the open road or take that trip overseas?
Will I have to completely change the way I run my business?
Are over-zealous tree-huggers going to try to tell me what I can and can't do with my life?
Will I still be able to enjoy the foods I like?  Will I be eating some miserable and bland diet?  Don't they want me to give up meat because someone isn't brave enough to stand the thought of a dead cow?
I want control over my land and my property, but aren't they trying to tell me what I can and can't do with it?
Is someone else trying to tell me what's best for my children?  Are they saying I'm a bad parent?
I don't have the time or knowledge to grow my own food - how do they expect me to survive without groceries from *-Mart?
I really like my car - do they want me to give it up?
I've always wanted to have kids, but they're talking about controlling the population - yikes!
There's not enough money in our budget for the kinds of changes they're talking about - who is going to pay for this?
Environmentalism is such an issue for the political left - how can I explore it without being a traitor to my conservative, right-leaning affiliations?
I'm worried that we are spending all of this time talking about recycling when there are more pressing issues to deal with!
These sustainability ethics seem to clash with my own political/moral/religious world view - I need to defend it or my beliefs will be trampled.
Our way of life is a great one.  I'm worried that these people aren't patriotic and are trying to destroy what our country is all about.
This blogger nut wants me to reflect on my fears, and I have better things to do.
"Being misunderstood or even worse ostracized by friends and family who don't understand or agree." - from Becky in the comments
"Do I have to live with (and trust) other people?" - from Jim in the comments
?
What else are we afraid of?
I'm a journalist, publisher, software developer and entrepreneur with experience as a founder and organizational leader.
Work with me
or learn
more about me
.