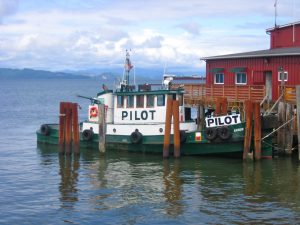 When I ran for office earlier this year, I noticed that a lot of people I talked to thought of themselves as existing firmly on one side of a certain line, and elected officials existing on the other side.  It was the "who can be a leader and get things done in our community?" line.  For some folks, the implication was that progress and transformation happen only when those elected officials take action, and that everyone else just kind of does their own thing and waits for progress to happen.
Of course officials who are elected and empowered by government to take action are often central to many kinds of community progress.  But it certainly doesn't mean that getting elected is the only way to be a leader in your community.
So, I offer this list of Five Ways to be a Leader in Your Community Without Running for Office:
Volunteer your time. Find an organization or a project in your community that meets a need or tackles an issue that's interesting to you.  This may seem like an obvious one, but giving of your time not only provides tangible assistance to your community, but it helps you connect with others who are working on making it a better place.  From these experiences you can see what other parts of the community need your attention and how you can best serve.
Participate in public debate and feedback.  When you're asked by organizations or other leaders in the community for your input, or if someone is doing a survey or conducting focus groups, participate!  It can be tempting to think your individual response won't make that much difference, but a well-thought out comment or an observation or question shared from the heart can often make ALL the difference.  School boards, government agencies and community improvement organizations can wander around in the dark for a long time without regular feedback from the people they serve or represent.  If you have the chance to help guide them, do it, and encourage your friends and family to participate too.
Find an unmet need and lead the way to meeting it.  In many communities there are often basic services, programs or bits of infrastructure that aren't in place but could be.  Look for those times in the course of your daily routine when you think "Somebody should..." or "I wish they'd..." and then become the person who moves that thing forward.  You don't have to be an expert or a full time advocate to help get a process unstuck or bring something to the attention of appropriate decision-makers.  And it doesn't have to be a big project or an expensive solution to make a difference.
Ask for accountability. Make sure you understand the job descriptions for your elected officials at the local and state level, and then make sure they're actually living up to that job description.  If they're doing a good job, tell them that and encourage them - it's not easy being a politician and you can never make everybody happy, so affirmation goes a long way.  If they're not doing a good job, tell them that in constructive ways - letters that suggest alternate approaches, showing up at meetings where you share your perspective, and so on.  Let your representatives know that you're watching and that you care.  In the end, most of them will serve the community a little bit better because of it.
Develop your network.  Build relationships with others around you - neighbors, co-workers, friends, strangers - and look for opportunities for people to work together or share resources to achieve a common goal.  Even if you don't have an active project or effort right now, knowing who to call or connect with when an opportunity arises will help make things happen more quickly.
These suggestions may be obvious, and practicing these kinds of leadership may not yield the same kinds of recognition or public exposure that elected officials receive (this can be a good thing), but every successful community depends on its members to take some active role in making it a better place.
What other ways do you work at being a community leader?
I'm a journalist, publisher, software developer and entrepreneur with experience as a founder and organizational leader.
Work with me
or learn
more about me
.