This post is more than 3 years old.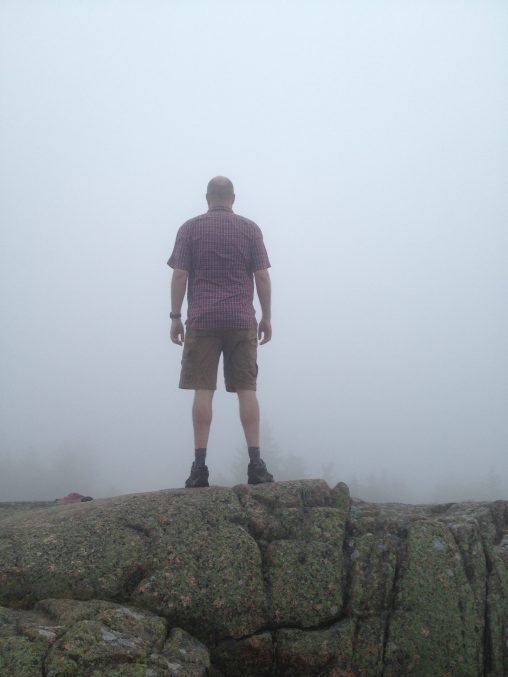 2013 has been a year of change for me in my professional life and at my company, Summersault.  The changes were set in motion by a combination of intentional planning and dealing with the unexpected, and navigating them has been challenging and stressful, but I think ultimately worthwhile.
The company has been around since 1997, and so we have a number of supporters and interested observers who we've connected with over the years, locally here in Richmond, among our clients and vendors, and of course among our friends and families.  As I get questions from them about "what's happening with Summersault?" and "what's happening with you?" I know I haven't always been clear in my responses, in part because the answers (or how to talk about them) haven't always been clear to me.
As I've built Summersault with care and attention to the complex interactions between business needs and human needs, so I've also wanted to give that same care and attention to times of transition and restructuring. It was - and still is - a challenge to share publicly about professional changes that have many layers of complexity. It's a challenge to answer questions about what these changes might mean for individual employees while honoring their privacy. It's a challenge to talk about new directions while acknowledging the interests and concerns of our clients and the services we might still provide to them. It's a challenge to speak about areas where we have encountered difficulty with our local economy, talent pool and business climate without seeming to disparage the good work of people trying to improve the same. It's a challenge to share about the specific difficulties, frustrations, opportunities and realizations that have led to these changes while maintaining harmonious relationships with coworkers, clients and supporters who might have their own and different narratives about Summersault's history and evolution. It's a challenge to distill the feelings, hopes, disappointments, anxiety and messiness that go with owning and running a business with a history and identity in a community I care about, let alone making big changes in that identity. So, when people ask me "what's going on at Summersault?" and I find myself speaking in vague or jargony terms about it, it's clear that I've not done a good enough job of meeting all of the above challenges!
Here, then, is an attempt at answering those questions more clearly, based on what I know and can say now.
Q: What's changing at Summersault?
A: Earlier this year, we decided that the primary business model we'd been operating under was not going to be sustainable given our particular structure, staff make-up and location, and given the overall environment of our industry.  (I wrote about some of these issues in May.)  While we had been trying to make substantial shifts in our model for the last few years, we further decided that the challenges of holding on to our historical approach, services and structure while trying to develop new ones was also not working.  So, in the middle of the year we discontinued most of our client-facing creative work and simplified our overall operations accordingly so that we could fully explore new business models and projects.
Q: Is Summersault closing or closed?
A: No.  We're continuing to fulfill our commitments on existing project contracts, exploring new products and services, and our web hosting business continues to operate as normal.  Things may seem quieter at our downtown office in Richmond as we don't currently have consistent reception staffing and are making more use of remotely located workers, but we're still here.
Q: What have these changes meant for your staff?
A: It's been important to me to make sure that my employees whose positions have been affected by these changes have been engaged in the conversations leading up to those changes, and have had plenty of time to do their own planning their future as a result. For some, that's meant that they've proactively sought employment opportunities elsewhere, and in some cases we've facilitated a transition to new employment connected to our past projects and clients.  For others, it's meant giving them plenty of advance notice about when their employment would be ending. It feels especially important to note that my friend and the other co-founder of the company, Mark Stosberg, found a great new opportunity that combines his interests in alternative transportation advocacy and web application programming, and he's been working on that as of this fall.
Q: What will you do now?
A: I'm still working on that.  I have a long list of ideas and possible projects that I want to explore. Some of them would be appropriate to do under the umbrella of Summersault LLC, some would be more appropriate to do through new business entities, as an employee for another business or organization, or as personal projects.  I will likely also take some time for myself to recover from all of the recent transitions, do some traveling, and catch up on my creative writing and other hobbies.
Q: What do you WANT to do next?
A: I'm someone who likes to see a problem space, understand the factors affecting that problem space, pull together the ideas, resources and processes needed to affect that problem space, test out a solution, refine the solution until it's right (or start over if it's not), and then move on. Sometimes I like doing all of that in the world of web technology, but I've also really enjoyed doing it working with community building not-for-profit organizations and in other kinds of human collaboration. Whatever I do, I want to find myself working with creative, innovative, highly competent people on a project that makes some substantial difference in the world.
Q: So you might be available for hiring?
A: It's at least a possibility for opportunities that fit the above description.  I did get my resume up to date after I got a call recently from a recruiter with a certain global Internet search company.
Q: What will happen to Summersault's presence in Richmond, Indiana?
A: Our current office downtown is pretty big and laid out in a way that supports some kinds of operations and not others, so it might be time to scale back to a smaller space, or to not have a dedicated office space at all for now.  I've said before that we've had some difficulty finding and retaining the kinds of staffing we need to grow and sustain a tech business here in Richmond, and so future projects may involve hiring and working more outside of this community when necessary.
Q: Are you going to run for local elected office again?
A: I don't have any plans to run for office again any time soon.   If it seemed like more citizens of Richmond were more engaged in the substance of local political debate and that elected office was a clear way that I could personally make a difference in this community, I would definitely consider it in the future.  As it stands, I think there are other, better ways I can use my time and talents to make the world a better place, and that would be more personally satisfying to me.
So, those are the answers I have to share publicly for now.  I know there's still a lot more for me to figure out, and I'm grateful to have the space and time to do that.  I'll keep you updated as I can.  Many thanks to all of the people who have expressed interest in and care for my adventures in small business ownership, and who have been a part of the many ups and downs along the way.
I'm a journalist, publisher, software developer and entrepreneur with experience as a founder and organizational leader.
Work with me
or learn
more about me
.