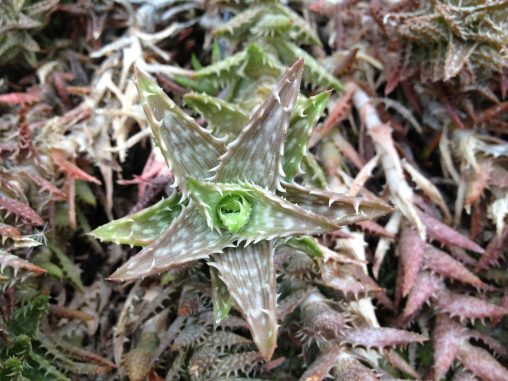 Not every person can do every job or thrive in every role they end up in.
Sometimes people lose interest in their work, get promoted beyond their capabilities, or didn't have the skills/experience to be a good fit in the first place. That this happens at all may speak to some area for improvement in the way people are hired, trained, reviewed or promoted in a given business or organization, but it's also an inevitable part of how companies and not-for-profits made up of humans change and grow.
When someone isn't a good fit for a role, the important thing is how the organization handles it.
Unfortunately, I've seen all too often that some organizations don't handle it at all. Instead, they leave everyone else to work around the mismatched role or problematic behavior. At best this wastes an opportunity for helping someone improve and rearranging "human resources" to better fit the needs of the business or organization. At worst it saps morale, leads to otherwise high-performing people leaving, costs a lot of money and significantly decreases the effectiveness of the organization overall. Working around someone who isn't right for the job does a disservice to them and can be toxic to the life of a business or organization.
So how can you tell if that's what is happening? Here's a list of signs I've seen in my experiences that might mean you're working around someone:
The organization is avoiding doing some kind of comprehensive review of the person's effectiveness/performance because it will be just too hard and perhaps emotionally charged to call out all of the ways in which they are not a good fit. When you ask for feedback from people they work with, you get silence or only shallow remarks. If you're avoiding giving someone feedback on their work, you might be working around them.
When people are assigning/delegating work to others instead of to the person whose job description includes that kind of work, they may be working around the knowledge that if it went to the "correct" person, it might be done poorly, or never get done at all.  If someone is always "too busy" or "too overwhelmed" to take on new tasks and the whole team finds themselves tip-toeing around that person's workload (while likely having too much to do themselves), they're working around that person.
If otherwise effective and seemingly engaged people are asking for changes in committee, department, team or assignment without giving a good reason, they may be tired of working around someone in a leadership or authority role on that team.
Likewise, if a person is being moved around an organization to different roles/titles/teams/departments after mysteriously short stints on the previous assignment, and no one quite seems to know why, it may be that the organization is working around that person being a poor fit overall.
If processes that seem like they should be straight-forward become unnecessarily complex, it could be that the processes are being re-designed to work around someone instead of addressing that person's performance issues.
If after lots of attempts and time the organization's programs, tools or services just aren't working the way they're supposed to while no one can seem to come up with an explanation as to why as you have the same conversations over and over, you may be working around a poorly performing member of the team. "Just keep trying?" often replaces "understand and solve the problem!" when no one wants to confront the person responsible.
If someone seems to be an endless source of complaints about how the organization isn't set up right for them to be successful, or they're constantly distracting away from conversations about their performance with unrealistic ideas that they can't or won't actually implement, then they may be (consciously or unconsciously) encouraging you to work around them for as long as you're willing to.
Of course, not all of these phenomena indicate a problematic employee or volunteer. In some cases, there may actually be systemic issues with the organization itself, not the people working in it, and any organization wanting to survive needs to be willing to confront that possibility.  But if you observe one or more of these behaviors/phenomena, you might have someone in your organization that people are working around.
Why does this happen? Why do businesses or not-for-profits choose to work around someone instead of working with them to address challenges or problems head-on? I know from my own experience running a business and in observing this at even highly effective organizations that it can be much easier said than done.
For one, we probably like to assume the best about our co-workers, especially when they are good people who are otherwise pleasant to work with. We want to give them the benefit of the doubt that if they've been hired on as a part of the team, they're probably in the right place doing the right things at the right time, and that it's not our place to question that unless something is obviously wrong. Many people naturally avoid conflict and don't want to "rock the boat," and so if the idea of naming a mis-match in someone's roles or responsibilities seems like it would be disruptive, we hope someone else will take care of it, and it doesn't happen.  In some cases, the person we're working around might be a friend or someone who has stood up for us in other circumstances, and so it can feel disloyal to think about calling out performance problems.  The momentum of history and precedent can be a strong disincentive to shake things up.
Another reason we work around people instead of making changes is that it takes a lot of time to orient, train and acclimate someone to a new role, and it can be painful to think about having to go through that process again with someone new. Hiring is a time-intensive experience for everyone involved, and so it can often seem easier just to work around mis-matched roles or under-performing co-workers than to dive in to bigger changes. If there are concerns about being able to find a qualified replacement, we put the search off.
Identifying and acting on members of a team who are being worked around can feel risky, but if the rest of the organization is suffering as a result, taking the short-term risk can bring long-term reward.
Here are some suggestions for making changes toward no longer working around people in our organizations:
Define roles and expectations clearly enough.
For some organizations, formal job descriptions with clearly spelled out duties, goals and performance expectations are standard. For others, those lists are replaced by a more casually shared understanding of common vision, mission and goals that everyone is to be working toward in the best way they can. But whatever the approach to setting expectations, in a way that's appropriate to existing culture and structure, we can make sure everyone knows what "success" looks like for each others` work, and have some mechanism in place to hold each other accountable.
Make sure everyone gets (and incorporates) useful feedback.
Whether it's through mentoring, formal performance reviews, team debriefs or informal conversations or some other method, everyone in our organizations should be getting regular feedback about how they're doing. Then, we should make sure they're applying what they're learning into their work, and that any expected changes in results are happening along the way.
Build a culture of speaking truth over being polite.
If everyone in an organization favors interactions that are solely about making each other feel good without ever offering suggestions for improvement or identifying areas of concern, we will miss opportunities left and right for fixing problems, and people can become fragile about change. If instead people feel empowered to speak about what they see as the truth about how things are working - respectfully, diplomatically, but truthfully - we'll have a much better chance of catching bad fits in roles and responsibilities early on, and people will hopefully learn to appreciate the direct, authentic nature of those interactions and the honor and respect that they convey.
Don't be afraid to make hard changes quickly.
If someone needs more support or supervision, we can set it up and establish a mutually agreeable timeline for seeing changes in their performance. If someone isn't doing their job or meeting expectations, we can tell them that and work together on a course of action.  If it becomes clear that someone doesn't have the skills to do the work, or they're just not a good fit, we're doing them and the organization a favor but making arrangements for them to leave sooner rather than later.
I hope these thoughts and tips are helpful. If you have experiences working with or at an organization where people were working around someone, I'd love to hear about how you handled it and what you learned.
I'm a journalist, publisher, software developer and entrepreneur with experience as a founder and organizational leader.
Work with me
or learn
more about me
.