This post is more than 3 years old.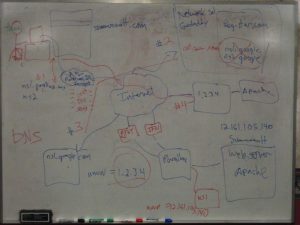 I'm looking for one of those lamp/appliance timers I could plug my computer into that will do the following during times when I really need to focus:
Block incoming e-mail that isn't related to the specific projects I need to make progress on, but allow others through
Block outgoing web requests that are more than one degree removed from the original topic matter I was working on, but allow others through
Only allow streaming of net radio stations without lyrics or other spoken words
Deliver a brief electrical shocks to the base of my spine every time I attempt to circumvent the above.
I asked about this at the local consumer lighting store, and they didn't have one. Searches on Amazon have been fruitless so far. Surely Linksys or Belkin make something like this? Anyone?
(This is a repost of a comment I made on macosxhints.com a few months ago, as a part of a discussion on blocking Internet access to avoid distractions.)
I'm a journalist, publisher, software developer and entrepreneur with experience as a founder and organizational leader.
Work with me
or learn
more about me
.