This post is more than 3 years old.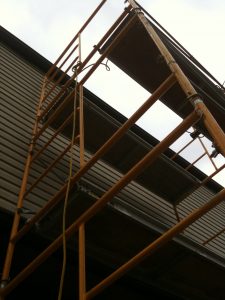 Recently I've heard some people make the all-too-common assertion that they don't have enough time in the day to get done all of the things they want or need to get done.  I was reminded of an exercise I went through about a year ago, during a period when I was making similar statements, sometimes out loud, sometimes just to myself.  I wanted to do the math to see how the hours really did add up - did I have enough time in the day to do what I wanted to do, or was I actually overbooked and trying to make 1 + 1 = 3?
It's a pretty simple exercise in the end.  Make a table of all of the things you spend time on in a week, and compare that to the total hours available.  If you're over, then you have to change something.  If you're at or under the available time, then you still might need to change something to be happy, e.g. increasing the amount of time available for fun, sleep, or just relaxing.  Or you may find that you spend time exactly the way you want to!
Here's what my chart looked like, in no particular order:

| | | | |
| --- | --- | --- | --- |
| Activity | Current Hours Needed/Week | Change amount? | New Hours/Week |
| Sleep and day-ending/day-starting activities | | | |
| Cooking/Eating | | | |
| Household upkeep, paying bills, etc. | | | |
| Quality time with my partner | | | |
| Quiet/meditation/exercise time | | | |
| Television/Movie Watching | | | |
| Calling/writing/visiting friends | | | |
| Time at job (including transportation to/from place of work) | | | |
| Non-profit organizations / volunteering / community events | | | |
| Blogging / Writing / Creating | | | |
| Other fun stuff / unplanned time | | | |
| TOTALS | | | |
| Hours/week | 168 | -- | 168 |
| Difference? | | | |
When I filled out a version of this chart more than a year ago, I found that I had 184 hours/week of stuff I planned to do, 16 more hours per week than actually existed.  I made adjustments and scaled back or ended some of my time commitments, and got it down to 168 hours.  I've rarely found myself feeling continuously overwhelmed since (short periods of oh-no-how-will-I-do-it-all still come and go), and once in a while I update the table to see where I'm at.
Of course, it may be difficult or undesirable to commit to some firm number of hours for each activity every week, and we all know that life has an impressive way of nullifying even the best made plans.  But the exercise itself can help you see any disparity between your mental model of how you want to be spending time, and what reality might actually dictate.
How does your first column of hours add up?  Any line items that surprised you (or that I forgot!)? Which items are you going to change so that you can spend your time the way you want to?
I'm a journalist, publisher, software developer and entrepreneur with experience as a founder and organizational leader.
Work with me
or learn
more about me
.