This post is more than 3 years old.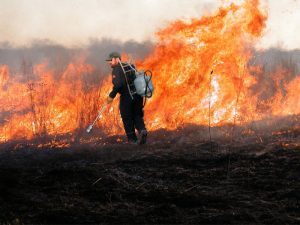 I believe the time has finally come to cancel my subscription to the local newspaper, The Palladium-Item.  It's a decision I've wrestled with even as I've supported and found excitement in the possibilities for renewal at the paper (and blogged about some of that thinking here, here, here, and here), and it's not something I'll do lightly.
I've gone from subscribing to the paper seven days a week, to just the Friday/Saturday/Sunday package, to just the Sunday edition.  Here's why I'm going to finally let go of receiving a print edition altogether:
The print edition has been taken over by advertising. I understand that ads have long-been the bread and butter of a newspaper's business model, and I'm willing to tolerate some reasonable proportion of ads to content in order to get the content.  But when the roll of paper that shows up on my porch is seemingly made up of 95% advertising and 5% content, I can't justify it.  The resource usage is ridiculous given that I immediately recycle or throw away that 95%, and I just don't like the sense that I'm primarily paying to support a conduit for advertisers to influence me, instead of for something that's primarily a journalism product.  (For what it's worth, the online edition has also been taken over by advertising, but at least there I can automatically block out the ads with software.)
The local news coverage is understandably but unacceptably thin. With a shrinking staff of reporters and more pressure than ever before to produce headlines that sell papers, I find the coverage of local and regional issues and news to be lacking (at least according to the standard I put forth two years ago).  When they do cover local issues, it's rarely with a depth and perspective that challenges and engages me as a reader and citizen.  I believe the Pal-Item staff has great intentions and are working their butts off to cover as much as they can, but that doesn't mean the P-I is sufficiently living up to its role as the local newspaper.
The Palladium-Item hosts some of the most toxic public conversations happening in our community. If you read any given article on the Pal-Item website, there's usually at least one person (and sometimes many people) offering uninformed, insulting, immature or outright hateful comments.  The most egregious comment-makers are sometimes reprimanded or even banned, but it hasn't changed the tone of the general conversation.  When I talk to other people out in Richmond about the Pal-Item website, our conversation almost always turn to the harm being done by the online discussions happening at pal-item.com.  On principle, I don't want to help fund that conversation space any more.  It's only fair to note that the Pal-Item also facilitates some very helpful conversations too via their "PI Live!" online interview segments - more on that below.
It's not my job to support a struggling business for the sake of offering support alone. I'm sad about the decline of print journalism, and I'm especially sad that it's declined so far in my town, which sorely needs a good local paper.  But I don't think it's my job to keep funding a model that isn't working, just because I'm nostalgic.  I've stayed on with my subscription as long as I have somewhat out of guilt - "oh no, I don't want to contribute to the downfall of the newspaper industry" - but it's increasingly clear that that industry hasn't sufficiently regarded trends threatening its existing business models, and it's not my job to bail them out.
I can get the same information for free online. I'm Internet-connected to the point of lunacy, and so I can pull up the tidbits of Palladium-Item content that I'm interested in at a moment's notice on one of the glowing rectangles I surround myself with all day.  Sometimes I even learn that information sooner via social networking sites and other community resources.
So, with all of those things considered, I can't think of a reason to keep paying to have a roll of ads (with a sprinkle of articles thrown in) show up every week.
But make no mistake, I WILL give the Palladium-Item my money again - maybe even MORE money - if the conditions are right!  Some possible scenarios:
They find a way to bring in additional reporters or other staff to produce a more substantial and well-rounded news product.
They allow me to pay a slightly higher subscription fee in order to not receive all of the ads that come with the Sunday edition.
They make available an online edition that doesn't have advertising at all, or that at least implements it much less intrusively and much more tastefully.
They charge a small fee for live viewing of community events and interviews with community leaders (and then make a time-delayed version available a bit later).
They more fully embrace citizen journalism and crowd-sourced content, while avoiding ridiculous copyright/licensing policies.
Print journalism will either reinvent itself, or it will fade away.  The Palladium-Item will either reinvent itself, or it will fade away.  In the meantime, I'm done with supporting the in-between option - it doesn't work for me.
What about you?  If you've kept your subscription to a print newspaper, what factors support that?  If you canceled or never had one in the first place, why?
I'm a journalist, publisher, software developer and entrepreneur with experience as a founder and organizational leader.
Work with me
or learn
more about me
.