This post is more than 3 years old.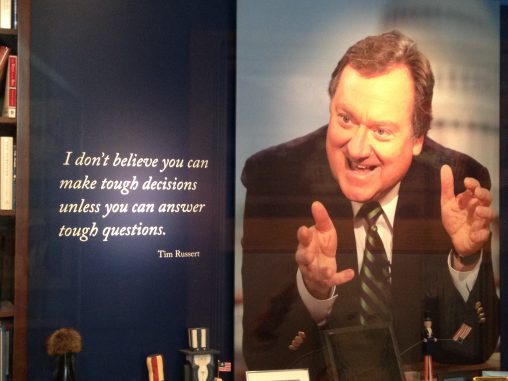 (This blog post has been updated since the original publishing - see details below.)
This coming Wednesday at the Wayne County Area Chamber of Commerce candidate debates I'll be participating in some post-debate analysis with my colleagues on the Palladium-Item Editorial Board.
As a part of researching for that and for my own voting, I went in search of information that state and county candidates have made available online about themselves and their views, especially in contested races.
What I found was disappointing: state and local candidates are barely making any information at all about themselves and their views, plans and credentials available to voters.
Of the 14 candidates for the various offices below, only one candidate had a campaign website (hats off to Jeremiah Morrell for his stand-out use of the web and social media in his campaign). Most candidates have chosen not to answer the various issue surveys sent out to them by non-partisan voter education efforts like Project Vote Smart. Any substance at all is mostly only found through articles and bios published by the Palladium-Item.
The end result is that voters wanting to do some online research to educate themselves about their options in the upcoming election will be largely unsatisfied. This doesn't bode well for future government transparency or for the use of digital tools to improve the quality of our democracy, at least in this neck of the woods.
Here's the limited information I was able to find; I didn't include the gubernatorial or education-related candidates yet, but wil try to add those soon:
State Representative - District 56
Mark Brim
Dick Hamm
Phil Phlum
State Representative - District 54
Jeremiah Morrell
Tom Saunders
Wayne County Council
District 2

David L. Brock - no information found
Mary Anne Butters

Facebook: https://www.facebook.com/maryanne.butters (Mary Anne indicated to me that she would accept friend requests from anyone who submits them; I've removed the link to her inactive Twitter account that was here previously.)

At-Large

Chris Beeson - no information found
Monica Burns - no information found
Mark Hoelscher
Gary Saunders - no information found
Rodger Smith - no information found
Wayne County Coroner
Tracy Lewis - no information found
Ron Stevens - no information found
General Information
Update on Wednesday October 17th: I've gotten some feedback about this post that indicates some have interpreted my statements above as implying that candidates aren't making themselves available to voters in the course of their campaigns. I want to clarify that by no means am I suggesting candidates aren't making themselves available, or that they're otherwise not working really hard to connect with voters. The purpose of this post was to put myself in the position of the average voter who may not have attended any debates, speaking events or fairs/festivals, and who is sitting down at their computer to research the candidates they're being asked to vote for. As I've written in the past, there's a difference between the candidates being responsive and accessible, and being proactively transparent about their views and approach to governance.
As someone who does website development professionally, I guess I have a bias toward the use of the Internet for that proactive transparency and information-sharing. I understand not every candidate is going to see the creation of a campaign website as a good investment of their limited time or campaign dollars. But given that you can use these online tools to make your case for election to any given voter 24/7, I'm not sure there are many investments that are more important or responsible, even in very local elections. Putting up even just a single page somewhere that lists out your views on issues related to the office you're running for can cost $0 and, if you've already developed your campaign platform, just a few minutes. I think the modern voter deserves that level of effort from any candidate who could have a significant impact on the expenditure of their tax dollars or the education of their children.
I'm a journalist, publisher, software developer and entrepreneur with experience as a founder and organizational leader.
Work with me
or learn
more about me
.