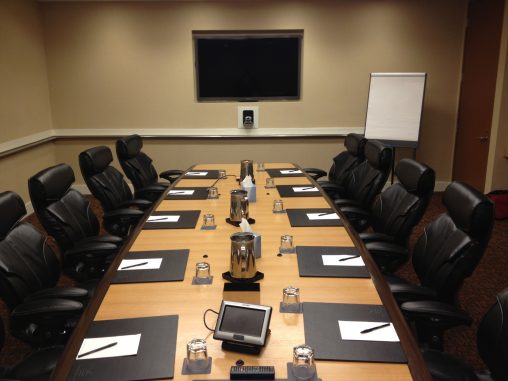 Continuing in the theme of last week's post on how I became a computer geek, I thought I'd also share some thoughts on how I learned to run a business.
I get asked now and then what path led me to the world of business ownership/management, and I think the short answer is that I've always just learned what I needed to know to support my other interests and passions, and in one particular long-running case, that meant learning the world of business. I've never set out to run a business for the sake of running a business, and I don't have any formal educational training in that skill set.
I'm not sure that my story should be any kind of model for others; I don't claim that I've always learned to run a business well, and I'm sure that there are many things I could and should have done better over the years. But by at least a few traditional measures of my company Summersault's performance from 1997-2013 - profitability, financial stability and customer satisfaction - I think I can claim some success along the way.
I believe my first paid job beyond house chores and babysitting gigs was a paper route delivering the Eastern Hills Journal in Cincinnati. It was mostly unfulfilling work, between the people who would yell at me to get off their property, dogs and dog poop, folks who didn't answer the door when I came to collect their subscription payments, and the hassle of wrapping up papers in bags during rainy or wet weather. But at least it taught me a little discipline around carrying out someone else's business plan, dealing with money, and interacting with customers.
My friend David and I had a small but enjoyable side business performing magic shows at birthday parties, libraries and other community events. We were The Magical Do-Oh (get it?) and had a good couple of years building our act and refining it for different audiences. Most of the finances, logistics and travel were coordinated by our awesome talent management team (aka our parents) but performing for pay definitely required some learning about meeting "product" expectations, making our customers happy, and investing in better illusions, gear and wardrobes to up our game accordingly.
In high school I got a job at a Fazoli's restaurant near my home, where I started out in the drive-through window. "Thank you for choosing Fazoli's, my name is Chris, would you like to try our Sampler Platter today?" I came home every day reeking of garlic butter, full of stories about interesting customers and small children who loved smooshing spaghetti into the carpet, and generally just really tired. But working in fast food is an experience I'm still grateful for; I learned how to do work that was physically intense, how to quickly do practical financial math in my head, how to balance out a cash register, and what it meant to adjust my own standards of efficiency/quality/speed to meet the higher standards of my managers. I also watched my managers deal with difficult employee situations, difficult customers, difficult managers above them, and their own overly full to-do list of tasks and responsibilities to balance. I was humbled and educated.

When I couldn't handle another breadstick, I got a job as a front desk clerk at a local hotel that mostly served business travelers. I don't think they expected an awkward, introverted high school student to do very well, but I thrived. I learned the computer system that handled reservations and checkins very quickly, and was soon troubleshooting tech issues and showing managers some untapped capabilities. I developed a new system for labeling and managing room keys that was in use for years after. I memorized all of the names and phone numbers of local restaurants, taxi companies, airports, hotels and other business services, and could field several phone calls and incoming guests at once without breaking a sweat.
I messed up plenty of times - the worst kind was checking a guest into a room that was already occupied - but I learned each time and tried hard never to make the same mistake twice. I also asked or was asked to be cross-trained on other duties and roles around the hotel, so I learned how to clean rooms, perform maintenance, serve breakfast, set up a meeting room, handle some group sales inquiries, and drive the shuttle van. I learned how to work well with other people from a variety of backgrounds, and came to appreciate the value of bringing excellent customer service to our guests even if things were in chaos behind the scenes. I learned patience with difficult guests and situations, how to be diplomatic and apologize without letting someone steamroll you, Eventually I was given the title of "Senior Front Desk Clerk" which I think was entirely symbolic, but it felt like I'd achieved something worthwhile, and that it was noticed.
I did not attend Earlham College with the intent of learning about business or starting a business while I was there as I ended up doing, but it was definitely my experiences in those years that led me to create a vehicle for making my own living instead of searching for a job with someone else or going to graduate school.  I've already written about business values that I learned at Earlham, and those lessons still inform my approach to business today. But I can't stress enough how much learning skills around critical thinking, great writing, complex group decision-making and developing a global perspective - often studied in a very non-business context - have served me well in my business and leadership roles.
I also had some good employment and internship experiences during my college years; I wrote about my summer employment at another web development firm where I learned that particular business model. I also worked as a systems administrator at the College for a few years in a row, and another summer I got an internship at a local Internet Service Provider writing software to support their operations. The folks at the ISP not only ended up being an incubator of sorts for my company a few years later, but gave us lots of their time and advice about how to structure our fledgling technology business along the way.
Some people learn business accounting by learning the ins and outs of a software package like Quickbooks, and it can be a fine "trial by fire" way to absorb those basics. I went a step further and decided to write our own web-based accounting software for the company, which handled our time and expense tracking, invoicing and accounts receivable, accounts payable and eventually payroll. There wasn't much else around at the time in online accounting software or instructions for creating such a thing, so to make the software work right I had to do lots of learning and research about accounting best practices, payroll tax law, etc. I can't say that I recommend that path to anyone, it's definitely better to use good software that already exists or hire a great CPA, but it was an important part of building my knowledge.
I can't stress enough that someone wanting to learn the business world will need to rely on good accountants and lawyers along the way. No how committed you are to "doing it yourself," unless you get a law degree or become a CPA, it's worth paying the money for sounds legal and financial advice. There's nothing like a letter from the IRS telling you that you forgot a whole set of paperwork obligations and that you'll be assessed some fines to throw you way off of your core focus on building or running a business.
Once Mark and I had started Summersault and were up and running with paying clients, there was still lots of learning for me to do along the way. I constantly read books and articles about how different businesses operated and what seemed to work/not work for them. I sought out other business owners and leaders who could share their stories and approach, or who were just willing to answer simple procedure questions about how they operated. I made use of the local small business development center that existed at the time to get pointers and references for helpful resources. I joined local not for profit organizations to volunteer but also to see how they were run.  And in general I just did lots of observing about how other institutions and companies of all sizes and types operated - what worked, what didn't, and what I could incorporate into my own work.
One particular practice that I would hold up as unusually helpful in learning to run a business has been having peer groups to meet with and process the challenges and questions I've faced in my own work. Being able to talk candidly and confidentially with others who have had or are having similar kinds of experiences in their own organizations has been incredibly useful. I've done both informal versions of this - with local peers over breakfast - and more formal versions like with Vistage's Peer Advisory Groups. I think this kind of support at key moments in the life of a business is also why the density that comes with startup accelerators/incubators seems so critical.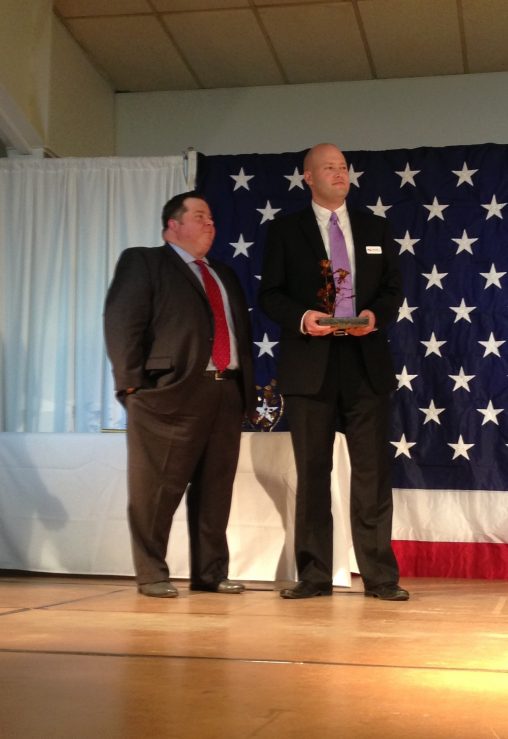 Of course with all of this external input, it could be easy to spin in a million different directions of experimentation without ever really getting your footing and finding your own identity as a person with a business. It was always important to me to carefully incorporate the feedback I got from my staff, clients and vendors about how my company was working for them on that day, regardless of what some best practice or highly regarded author said was recommended. Being able to listen well, ask clarifying questions and facilitate good conversations has always felt like an essential part of business leadership, and they're skills I am still constantly trying to improve. With that input and through those conversations, I was able to eventually find my own style and voice in running a business.
Looking back on all of these experiences and all of that learning, it's worth wondering whether a formal education in business management (such as getting an MBA) would have saved me lots of time and possibly pain along the way. I certainly think there's a place for business education in shaping the skills and confidence of would-be business owners/managers, but I also think there are a lot of different paths to the same knowledge, and everyone has to choose the one that fits their vision, passions and learning styles. Even if there was a better way, I'm thankful for the path I took because it focused on learning the parts of running a business that were necessary to support my deeper interests, as needed.
So again, there's no one right way, it's just about what works. But if I had to try to summarize for the benefit of others the things that worked for me in learning to run a business, I'd include:
Getting hands on experience in a wide variety of work environments with lots of different skill sets being used
Developing the ability to observe and learn about how complex systems work, and apply what you notice elsewhere in your life
Learning how to communicate well - listening, writing, speaking with clarity, kindness and integrity
Having the willingness to take risks, try new things, and enthusiastically incorporate the lessons of failure
Being able to take in multiple conflicting perspectives and find a way forward that honors the truth in each one
If any parts of my story resonate with you, or if you have other thoughts or questions, I'd love to hear about it in the comments.
I'm a journalist, publisher, software developer and entrepreneur with experience as a founder and organizational leader.
Work with me
or learn
more about me
.