This post is more than 3 years old.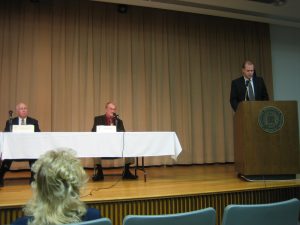 Tonight I had the opportunity to serve as a moderator for the Richmond-Wayne County Legislative debates for contested seats in Wayne County. I did so under the label of a young adult professional, but also thoroughly enjoyed participating in the process as someone interested in local politics, policy and community-building. It was rewarding to see some of the questions I had helped to craft posed to the current and future leaders in our government, and while there are so many parts of local governing and elections that need improvement or replacement, I am energized by the commitment to service demonstrated by so many of the candidates in one form or another. Thanks to them for that.
Did you watch or attend the debates (or listen to them)? What did you think?
I'm a journalist, publisher, software developer and entrepreneur with experience as a founder and organizational leader.
Work with me
or learn
more about me
.