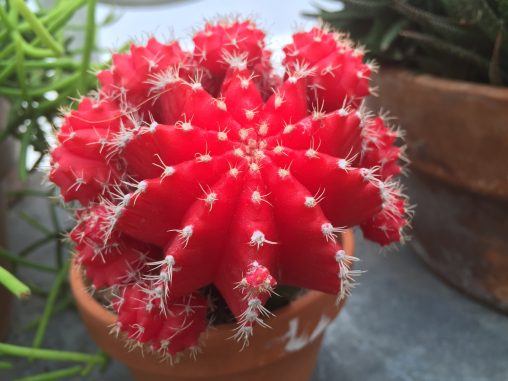 A few years ago I got a call from an organization that wanted me to volunteer as a member of their board of directors. They were rushing to get their nominations in before an upcoming meeting and the person assigned to ask me to join had fallen a bit behind on the process. The caller described the board's work - overall purpose, meetings, and responsibilities - and said that my name had come up as someone who could be good to serve.
Nice! Right?
I had little to no history with or context about the organization's leadership, and this call was the first time I was really aware of its board. So I asked a question:
"What particular projects or efforts is the board working on that you think I can specifically contribute to?"
In other words, "tell me why you think I'm a good fit for you and you're a good fit for me."
The caller was a bit thrown off by this, saying that's a good question that they had not been asked before, and one that they didn't really have an answer for. (It turns out this particular board is a fiduciary oversight kind of body, mostly expected to rubber stamp what the organization's staff proposes.) I tried to give the caller a few chances to fill in some detail, but they didn't seem interested in trying that hard.
I thanked the organization for thinking of me and said no.
There was a time when I would try to say "yes" to most any new opportunity that came my way. When I had less insight into such things, it seemed like a good thing to have as many new experiences as I could reasonably fit in. If the universe was inviting me to be a part of something, who was I to say it wasn't a good use of time?
But eventually I discovered the important differences between real opportunities to be useful and to work on the right things, and activities that can distract me from working on the right things, or sometimes even detract from that work.
We want to say yes for many reasons - ego, helpfulness, curiosity among them - but these are rarely the reasons that will propel us to be effective or productive in the longer term. If we say yes to the wrong things, we are also saying no to some of the right things. And I've done that plenty -- agreeing to be on a committee, board or project that sounded interesting at first blush, but that turned out to be a situation where I couldn't bring much value, or where the time felt wasted.
Now I have a list of questions I ask myself when a new opportunity comes along.
They apply to volunteering at not-for-profits, but they could also apply to professional work, friendships and relationships, and other kinds of newly opened doors that might warmly invite us to walk through them.
Does this opportunity somehow advance the things that are most important to me in my life and the work I want to do in the world?
Will I enjoy and look forward to participating in this, or will it be something to get through and cross of my list?
Are the other people already participating in this people I respect and trust?
Will I learn some important new skill or gain some valuable new perspective?
Will this organization/project/person benefit from my particular talents, skills and experience, or am I just a warm body to fill a spot?
Do I know the real time commitment I would be making by saying yes, including the time outside of official meetings/appointments/duties? Do I have that time to spend?
I still sometimes say yes to things that don't pass muster with these questions. I try to recognize that there's also value in encountering things I don't think I'll like or even be good at, or that might have more nuance to them than I can discern at first. But since being more intentional about asking these kinds of questions, I've had a higher success rate with doing things that feel worthwhile, and where it seems I can contribute something important along the way.
How do you decide when to say yes and when to say no?
I'm a journalist, publisher, software developer and entrepreneur with experience as a founder and organizational leader.
Work with me
or learn
more about me
.