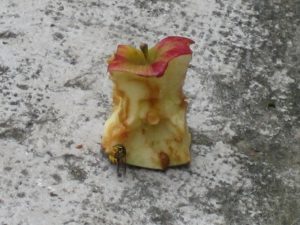 This rant may eventually turn into a podcast segment, but I haven't had time for that and I can't wait any longer. The news has been all the buzz lately: Only 54% of Richmond Community Schools students graduated in 2006, putting us in the bottom 7% of Indiana high schools. There's the commentary on the school system's reaction, great thoughts on what to do and how the community can be more involved. And I'm sure some good things will come out of all of the discussion that is being generated.
But the bottom line for me is that that our system of education in the US is almost entirely broken, ill-conceived in the first place, and that calls to make incremental improvements to a broken system feel largely like a waste of time.
Old minds think "how do we stop these bad things from happening?" New minds think "how do we make things the way we want them to be?" If education in the city of Richmond, the state of Indiana, and the U.S. is to be improved or fixed, it will be with new minds, not new programs put in place by old minds.