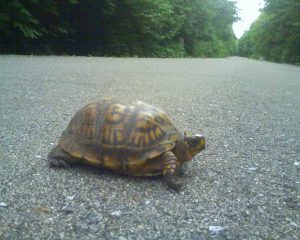 There's some real vitriol out there in "letter to the editor" land, especially here in Richmond. In the Palladium-Item, we like to play the game "How Many People Can You Insult in 300 Words or Less?" sometimes also known as "The Wheel of Not So Subtle Discrimination and Hate-mongering!" Today's contestant is Paul M. Yevcak who says that "hypocrisy proves middle name for liberal Democrats."
My response, posted in the forums (despite my better judgement):
It would be possible to debate some of Mr. Yevcak's points related to the role of the courts, the history and nuances of U.S. immigration policy, and the legal technicalities of the recent presidential intervention in the Libby case. But I'm not sure what purpose that would serve, since Mr. Yevcak seems intent not on having meaningful debate or dialogue, but just on disparaging and insulting a wide swath of people, essentially on the grounds that they don't agree with him about how the world should work. And of course, when that is someone's goal, you can't really have a meaningful conversation with them.
Continue reading "The haters are writing in, what are you doing?" →