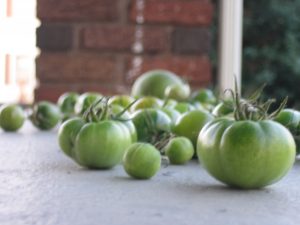 In yesterday's Palladium-Item, editorial board member and local blogger Matthew Hisrich proposed that eating locally, and other kinds of localized consumption behaviors, might be ineffective, or even bad for us:
[W]here does this drive for relocalizing come from? Perhaps it has to do with a vague sense of ethical rightness more than anything scientifically verifiable. University of Virginia psychologist Jonathan Haidt classifies such efforts as attempts to attain (and potentially guilt others into) a sense of moral purity. "Food," he says, "is becoming extremely moralized these days."

The problem, of course, is that purity is hard to come by in a world as complex as ours, and simplistic answers often have consequences that their proponents do not intend. Consumers should think twice before jumping on the localvore bandwagon.
I'm all for thinking twice before jumping on any sort of wagon, but I think Mr. Hisrich's logic is flawed in a number of places. Read on for my point-by-point analysis of his column: Continue reading "Is eating locally produced food a bad idea?" →